Hr.Ms.Mercuur
Museumschip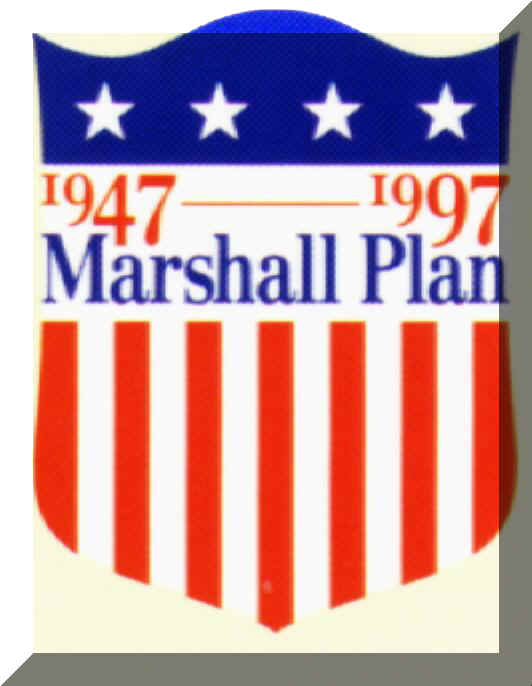 ........Aggressive Class Minesweeper...........


best beseen in size 1024x768 or button F11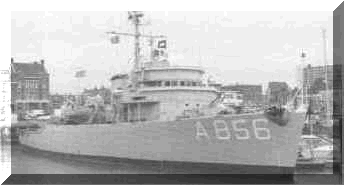 ....,wapenschild. ..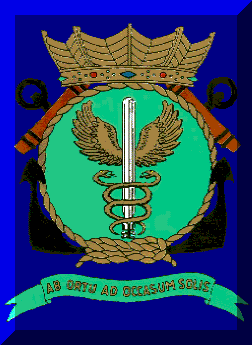 .... Hr.Ms. Mercuur


History .................................................. museum
ex us mso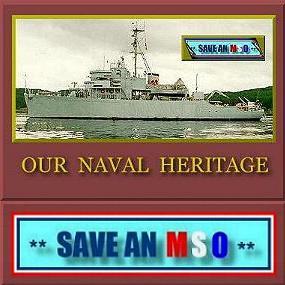 As a result of the Korean war experience the United States undertook the construction of a new series of minesweepers on a large scale. During the decade of the 1950s sixty-five new minesweepers were built. These new minesweepers were designated Minesweeper, Ocean (non-magnetic (MSO). They consisted of three classes of ships: Agile/Aggressive, Hull numbers 421 to 507; Acme, hull numbers 508 to 518; and Ability, hull numbers 519 to 522. In contrast to the steel-hulled minesweepers of World War II, designated (AM) later (MSF) and still later (MSO(O), these new minesweepers were smaller and built primarily of wood , with bronze and stainless (non-magnetic) steel fittings to minimize their magnetic signature. All of the 1950 era MSOs had UQS-1 mine-locating sonar, later updated with SQQ-14 sonar. MSOs were capable of sweeping for moored and bottom contact, magnetic and acoustic mines.

Marshall plan
Hr.ms.Mercuur is the only remaining Ocean Minesweeper of the U.S Navy in the Netherlands after the second Wold War,together with five sister ships, the Ocean Mine Sweeper assisted in the clean up of sea mines in the important waterways to the Dutch harbours.
These ships played a role in the rebuilding of the economy of the Netherlands
the boats
Hr.ms.Onversaagd ..........A854 ex M884 ex MSO480 ex AM 480
Hr.Ms.Onvervaard.... ..... A858 ex M888 exMSO482 ex AM 482
Hr.Ms.Onvermoeid A857 ex M887 ex MSO484 ex AM484
Hr.Ms.Onbevreesd A855 ex M885 ex MSO481 ex AM481
Hr.Ms.Onverdroten A859 ex M889 ex MSO485 ex AM485
Hr.Ms.Onverschrokken . A856 ex M886 ex MSO483 ex MA483

Hr.Ms.Onverschrokken
rebuilt as Hr.Ms.Mercuur torpedo-tender-workship subsupport
museumship Hr.Ms.Mercuur Netherlands Maritiem Trust

Description

Ex-minesweeper, former naval support and staff ship named Onverschrokken.
22 Jul 1954: Commissioned to Royal Netherlands Navy.
27 Nov - 21 Dec 1954: Voyage USA to Netherlands..
1971: Rebuild into a Torpedo tender.
11 May 1973: renamed Mercuur (3).
12 Feb 1987: Decommissioned.
8 Apr 1993:: Arrived at Scheveningen.
24 Apr 1993: Museum vessel at Scheveningen
Built in 1952
At Yard Peterson Shipbuilders, Sturgeon Bay, Wisconson, USA.
Rebuild in 1971 - 1972
Attached to the Submarine Service 1973 - 1986
Le x Be x Dr 50.29 m x 10.37 m x 2.8 m
Tonnage 750 t
Engine Two G.M.C. diesel engines, 2 x 800 pk
Shafts 2
Speed 15.5 kts
Complement 72
ex us navy ocean minesweeper in the netherlands

visit our ship

museum ship Hr.Ms Mercuur, the last mso in the netherlands (See also "
Products of the peterson shipyard").

For more information, please contact us in holland:+31+703540315 /in holland tel 070-3540315

Powered by

Mxstream KPN

Supported and Sponsored by

Dutch Telecom Research Leidsendam Holland KPN
Voor meer informatie klik hier op de banner